Unless you've been living in a cave, then you know that the movie Breaking Dawn just came out in theaters. This final installment of the Twilight series (at least the book – the movie comes in two parts) features all the main characters with a very significant new one. At the center of it all is, of course, vampires and shape shifters, and that's where things always get interesting. So if you are having a Twilight party, you want to be sure that everything is just perfect. The food that you serve up at your party can help to set the tone and get everyone excited about this beloved movie.
Take Cues from the Vampires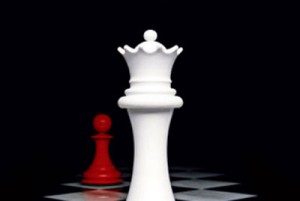 All of these movies are about vampires and therefore you want to pull that theme into your party. Be sure to serve up a blood orange cocktail, not only for the name but for the bright coloring that it brings as well. Consider serving up some sort of appetizer with apples that guests can't wait to take a big old bite out of. Make it fun but keep it delicious by incorporating blood red favorite foods such as salsa, red candies, and strawberries. The blood red color theme will help to carry it out and you can still have some delicious munchies for guests to enjoy.
A Different Twist on an Original
You can use your Twilight party as the perfect time to debut a favorite such as fondue. Consider cooking up your favorite fondue recipe but then adding a bit of red food coloring so that it looks almost like a cauldron of blood. Then serve up with plenty of dippers including black pumpernickel cubes and bright red pepper strips – anything that keeps with the theme. Create mini sandwiches and perhaps even look for a vampire or chess pawn cookie cutter to make them that much closer to the theme. You can really serve up anything so long as it incorporates some blood red color and highlights the movie.
Time for Dessert
How about a nice bowl of bright red peppermint ice cream? Perhaps a fancy raspberry sorbet is more your scene? Again in keeping with the theme and the color palette, you can really have fun with this as there are plenty of red desserts out there. A favorite amongst Twilight fans and all guests alike is a red velvet cake. It's delicious and you get that shock factor when you slice into it and see that the whole cake is bright red in color. Have fun with the dessert course and really zero in on what people love about this vampire series.