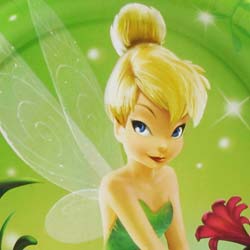 For nearly a century, Disney has been a favorite among kids and grown-ups alike. And it's no wonder. Disney movies and shows incorporate literally hundreds of characters in stories kids can relate to…and aspire to. This birthday, choose a Disney party for a theme that's a hit. Here are some ideas to get you on your way.
Traditional Favorites
Mickey and Minnie Mouse, and their entourage—Goofy, Pluto, Donald and others—are great picks for very young to early school-age children. Buy invitations that incorporate the characters to get kids in the mood for a Disney party. It should be very easy to find decorations that match these well-loved cartoon animals. Also ask your local bakery whether it can create a cake to match your theme.
Disney Movies
Invite kids over for a "Disney movie" party. Set up chairs or comfortable pillows in your TV room; have popcorn and other snacks (be sure to put down a large utility rug or simply a blanket if you're worried about your flooring). Have your invitations reflect the "main event", written in movie language: "Final seating is at…" or  "The show will begin…"
For Princesses Only
Disney Princesses as a collection of characters – The Little Mermaid (Ariel), Belle, Jasmine, Cinderella, Tinker Bell –have taken little girls by storm. Everybody loves a princess, so make your little one royalty for a day by having a dress up Disney Princesses party. Have costume pieces available for guests to don (such as princess hats or veils), or ask that they come dressed in character.
Newer Characters
The Disney Channel is popular among boys and girls alike. These "newer" characters won a place in kids' hearts almost the moment they hit the small screen. They include such shows as The Wiggles, Hannah Montana, The Suite Life of Zach and Cody, Little Einsteins, Imagination Movers, High School Musical and more.
Choose just one show or take elements from a variety of them for decorations, games and even gifts.
Browse our list of ideas below on Disney theme parties for the hottest kids party ever!