How to Theme the Ultimate Party
Welcome to Themeaparty.com, your headquarters for birthday parties and celebrations! Looking for fun ideas, tips, decorations, party supplies, games and recipes? We're here to help.
The best way to plan for one is to think of a theme - this will make your party setup much easier.
For instance, if your child loves Elmo, you can host an Elmo theme party for their birthday. You can then easily fill in the blanks - red, black and orange balloons, an Elmo cake, goldfish crackers, and decor in primary crayon colors.
Our goal is to help you pick a theme, then fill in the blanks for you. Each page has a particular party idea, and it comes with creative invitation plans, decor ideas, popular recipes, fun games and much more. Setting up a party is as easy as chocolate cake!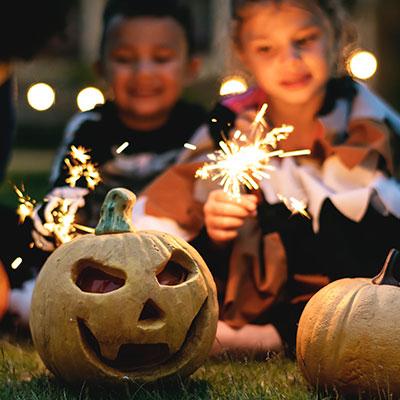 Looking for the BEST party idea in the world? Here it is:
Try a printable escape room!
Imagine transforming your home into an ancient Egyptian tomb, a snowy wonderland, or a roaring 1920s soirée. Then, imagine teaming up with your quests to escape a tomb, conquer the Winter Faire, or solve a dastardly murder?
It'd probably be the most immersive party ever, right?
That about sums up what your party would be like using a printable escape room kit. Engaging. Bonding. Magical!
Even better, they're super easy to set up, with minimal clean-up afterward. Each kit has everything you need to get the party going - just download and print. Easy!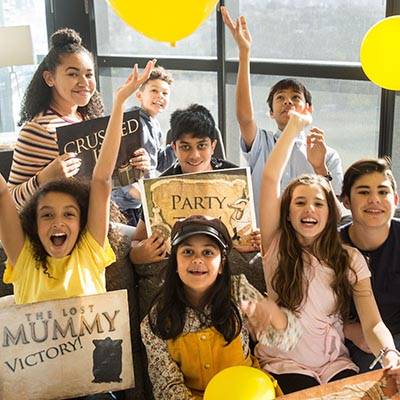 Where Should I Start?
We've organized our website into categories, and within each are dozens of themes to help you decide what sort of party to hold. Please choose a category to get started, or scroll down for some of our most popular party themes.
Theme Party Categories
Our Most Popular Party Themes
Thanks for visiting, and we hope this site will give you some great ideas! We are constantly adding new themes, so please check back often to find new inspiration for your next party.