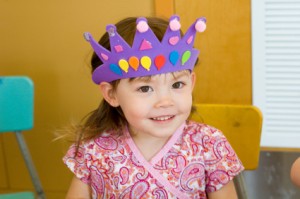 You don't have to spend a bundle to make your little princess happy this year. Plan an extra-special girl's birthday party with these easy ideas!
Fun Girls Themes
Most little girls age 10 and under will love a Disney or Barbie party. Suggest dolls or accessories as gifts when you receive your RSVPs. You can also rent movies or episodes and play them during the party.
Other great girly themes include colors (such as pink, purple or yellow), princess themes, flowers, faeries or your little girl's favorite sport or activity.
Birthday Sleepovers
A sleepover will be a hit for your 10-or-over birthday girl. Make sure you have enough room in your home for a slumber party, or keep it small (two to three invitees). Rent movies and have plenty of healthy snacks on hand. If you don't have extra beds, ask guests to bring along sleeping bags or blankets.
Makeup Parties
Pre-teens (and teens) will have oodles of fun with a makeup party. Be sure to purchase hypoallergenic (non-irritating), gentle makeup and have plenty of gentle facial cleanser on hand for afterward. Give away one piece of subtle makeup, such as a clear, fruit-flavored lip gloss, to each guest in a small bag after the party.
For Your Active Girl
You may also want to consider a sports or activity party. If your little queen-for-a-day is a star on the soccer field, ask guests to wear sneakers and have them kick a ball around the back yard, with a low-key competition (the first girl to kick a goal wins a small prize).
A sports or activity theme is also ideal for your decorating ideas. Have tablecloths, plates and wall decorations match the sport your girl has chosen.
Creative Crafts
For your young artist, have craft activities available. Buy inexpensive canvas bags, sponges and paint; cut the sponges into fun shapes and have each guest decorate her own bag to take home after the party. T-shirt decorating and collages are also great ideas.
Whatever you choose for your girl's birthday celebration, make sure it reflects her personality. Take her lead and offer suggestions on how her ideas could make for a great party. That way she's a part of the planning—a fun activity all by itself!