Who Was That Masked Man? Tips for a Superhero Birthday Party
Look…up in the sky. It's a bird. It's a plane. It's the best party in your neighborhood! And congratulations – you're hosting it. It's worth the effort to hold this very popular party theme for your child's birthday. And you'll be a superhero in his or her book with these tips.
For Boys Only?
Keep in mind that a superhero birthday party isn't a boys-only proposition. Girls have heroes, too — and hope to grow up to be them. Invite both girls and boys to your child's superhero birthday party.
Include female superheroes in your decorating and party favors scheme, but don't stress Wonder Woman for your niece and Iron Man for your little boy's best friend. They'll decide which "supers" they like best.
Should You Mix it Up?
You can certainly choose one specific superhero for the party theme – like Spider-Man, Iron Man, the Invisible Woman or Black Cat. Be sure to choose invitations that reflect which superhero the party celebrates.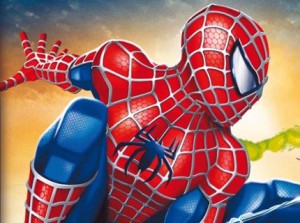 A different option is to mix it up with a general superhero birthday party. Select (or make) invitations that show a variety of supers on the front and inside the invitation, tell guests they should feel free to dress as their personal favorite.
Both are fun options and are more a matter of personal preference than party planning ease. My own preference is to have an "all supers" party so guests can celebrate the many DC and Marvel comic heroes throughout the years. Or consider a "retro" superhero party with the original Superman, Batman or other favorite.
Party Foods
Ice cupcakes in the colors of your child's favorite superhero's getup. Beyond that, keep food options simple, especially for very young children. Also make sure the food is "portable"…for a rambunctious and active party like this one, you won't want spaghetti sauce and grape juice flying in all directions.
I would suggest finger foods, like pigs in a blanket, chips and sandwiches, and juice boxes in containers (boxes or pouches).
Super Fun
By its very nature, a superhero birthday party is bound to be active. Kids will want to playact their favorite characters and show off their own "powers."
Weather permitting, I would highly suggest an outdoor locale for this type of party. If you have the room, hold the party in your own back yard. This gives kids plenty of space to run around with less chance of getting hurt.
If you must hold the party indoors, make sure you clear a room first of anything dangerous (like furniture with sharp corners). A basement rec room would be a perfect area. Then have some well-contained but active fun available. Have a superhero race (back and forth from one end of the room to the other), a beanbag toss into an arch-villain's mouth (make this out of posterboard) and other games that allow kids a little freedom while keeping them safe.
Send kids home with party favor bags along your theme, either a single super, a group or a mix-and-match of heroes through the ages. As mentioned above, now is not the time to pick "girls for girls" and "boys for boys." Include imagery of both male and female supers and villains – your guests will love them all.