To have a Themed Party or to Have a Party with no Theme
Why would we write an article about having a party without a theme, when we're all about party themes?  Well, not every party NEEDS a theme.  Sometimes, adding a theme to a party can distract from the goal of the party: to enjoy friends and relatives in an intimate setting.  Sometimes, adding a theme creates added work or strains the budget.  And, sometimes a party is so impromptu that a theme isn't a choice – the party came together so fast that there wasn't time to add a theme.
To theme or not to theme? We answer the question.
Advantages for going without a theme
No theme usually means fewer decorations.  That can mean less money spent.
Focus remains entirely on the guests, and not on the party theme.
Can be less stressful for guests (for instance, a costume party theme could dissuade some guests from attending, if they're running short on time or ideas for a costume).
Menu choices are wide open – you're not restricted to food choices that related to the theme.
Sometimes, the theme is decided for you.  If you're hosting Thanksgiving Dinner, Easter Brunch, or a Fourth of July picnic, your theme will revolve around that holiday.  You can incorporate the holiday as much or as little into the festivities as you like.
If you're holding the party at an outside venue, that venue (a zoo, water park, amusement park, museum, etc.) will decide the theme and/or take care of all that is needed for the theme.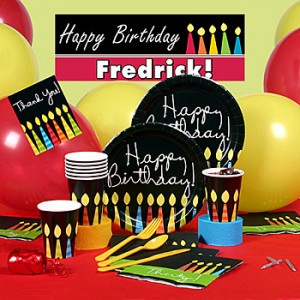 Advantages of a Themed Party
Selecting a theme narrows down the choices you have to make when selecting decorations, food, invitations, etc.  It makes the planning of the party easier by focusing your energies.
Themes are FUN!  There are so many different ways to incorporate a theme into a party: food, decorations, music, games, party favors and invitations.
Themes create an OCCASION! They turn an ordinary barbeque into a luau.  They turn a 40th birthday into an 80s flashback.
Themed parties are generally memorable.  The extra energy and excitement created by the theme ensures that lots of pictures will be taken, and party stories swapped, for years to come.
To theme or not to theme is really up to the party host.  For a memorable, fun, interesting party, you can't go wrong with a theme!