How to Choose Party Theme Colors
A major part of any party theme is the color scheme of the decorations.  There are certain holidays and occasions that are almost inextricably intertwined with traditional colors.  Here's a guide to some traditional color schemes to follow, and other traditions that you can experiment and play with.  Not EVERY baby show for boys needs to have a blue theme, and not every girl's shower must be pink.
Party Color Uses
Usually, you'll use the party colors for staple party supplies:  cutlery, plates, napkins, tablecloths, and balloons.  Using solid colors for these essentials allows the other decorations to pop!
Traditional Party Color Themes
25th Wedding Anniversary: This is the "silver" wedding anniversary, so it is always associated with silver.  Any "official" 25th wedding anniversary decorations you'll find will generally be silver and white.
50th Wedding Anniversary: A "golden" day for lucky couples who have been married for 50 years.  Decorations for these events are gold and white.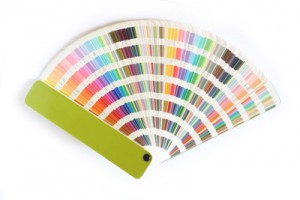 Mardi Gras Parties: The three official colors of Mardi Gras are Green, Gold and Purple.  Purple stands for royalty, gold for power and green for faith.
St. Patrick's Day: Green, naturally, for the hills of Ireland.  It is also the national color of Ireland. Complimentary colors for St. Patrick's Day also include gold and white.
Wedding Party Colors: If you have a wedding shower or bachelorette party, you can coordinate with the wedding colors, or select an entirely different theme.  Sometimes people get tired of their wedding colors when everyone uses them for everything involving the couple for months leading up to the ceremony.
Baby Showers: Instead of pink, blue, or green (when the parent hasn't found out the sex), for a baby shower, try planning the shower theme around the selected nursery colors.  By the time you have a baby shower for someone, the nursery colors have been selected.  Using these colors on the invitations will help give people inspiration for gifts beyond those on the registries.
Combining Colors for Eye-Popping Party Decor
The principles of color theory are too numerous to discuss here.  There are a few simple rules of thumb for combining colors.  Take these and run with them.
For a soothing color scheme, try different shades of the same cool colors.  For example: pair dark plum, purple, lavender and white together.
For a peppy color scheme, use warm colors.
Contrasting colors stand out against each other:  blue/yellow, purple/yellow, red/green, black/orange, pink/black, purple/red, etc.
Black paired with any other color creates a contemporary feel.