Celebrate the Luck of the Irish with These St. Patrick's Day Drinks
You don't have to be Irish to celebrate St. Patrick's Day, and that's evidenced by how packed bars are that day. This is a day of celebration and to embrace your inner Irish pride or to at least pretend you have it.
No other holiday makes for such an occasion for delicious drinks. This is an excellent time to try out some festive recipes and to celebrate this party held all around the world. Here are some of the best St. Patrick's Day recipes and they will make for a fun celebration and a delicious way to enjoy it.
1. Black and Tan: What better way to celebrate St. Patrick's Day than with beer? This however is the ultimate in beer as it combines equal parts of a paler but rich beer such as Harps or Bass with of course a Guinness. The result? A beautiful combination of two stellar beers that happen to come together quite nicely. Check out Beer Blitz for directions.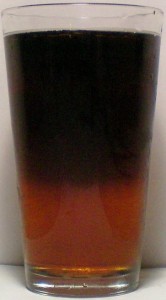 2. Irish Car Bomb: Why not combine all the best of Irish culture? This combines the three favorite drinks of the country and makes for a real smash on St. Patrick's Day. It's easy enough to mix and of course makes for a nice shot which is what the day is all about.
1/2 oz. Irish Cream (Bailey's)
1/2 pint Stout (Guinness)
1/2 oz. Whiskey, Irish (Jameson)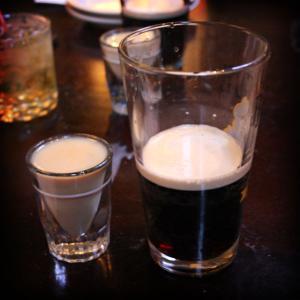 Source: Cocktails Wiki
3. Emerald Isle Drink: This will give you that gorgeous green color of a shamrock and so it's festive. It just so happens to be delicious as well and it's easy enough to make. Combine the following ingredients:
1 oz gin
1 tsp crème de menthe, green
2 dashes bitters
The result is a beautiful green drink, that has the rich mint flavor you'd expect, and it's so easy that you can mix it as you go.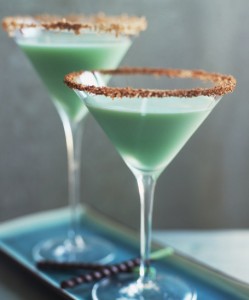 4. Irish Kilt Drink: You can't welcome in the luck of the Irish without a bit of whiskey, right? Even if you're not a true whiskey lover, this combines some ingredients that take some of the sting out of it. Combine the following ingredients for a nice alternative to straight whiskey that keeps with the Irish tradition this holiday is known for.
2 oz Irish Whisky
1 oz Scotch
1 oz Lemon juice
1 oz Sugar water
3 dashes of Orange bitters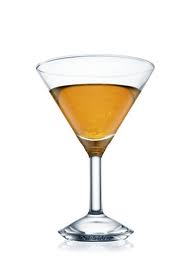 Source: It's St. Patrick's Day
5. Nutty Irishman Shot: This is one of those shots that is actually a bit refreshing and delicious, and so you don't even taste the alcohol. Dangerous? Yes! Appropriate for the occasion and of course festive? Absolutely!
3/4 oz Irish cream liqueur
3/4 oz Frangelico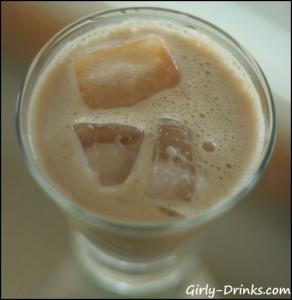 From Girly Drinks
6. Irish Pride Drink: It has that symbolic green color and yet it's a very unexpected taste. If you need a break from all the other drinks, then this can serve well. All you do is mix and enjoy and you'll be honoring your own Irish pride in no time. (From Seattle Met)
3 oz crème de menthe, green
3 oz Amaretto
2 oz lemon juice