How to Plan a Werewolf Themed Party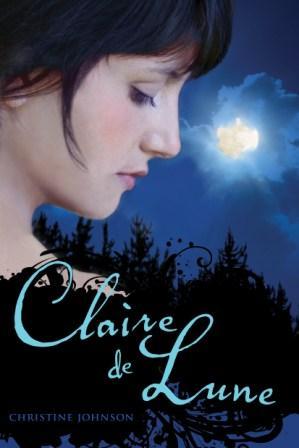 "Even a man who is pure in heart
And says his prayers by night
May become a wolf
When the wolfbane blooms
And the autumn moon is bright." 
From The Wolf Man
Werewolves are in right now, but were they ever really out?  Classic Hollywood werewolf movies abound, from 1941's The Wolf Man, starring Lon Chaney Jr. and Claude Raines to I was a Teenage Werewolf, with Michael Landon, ca. 1957.  The Twilight series has brought werewolves back into the spotlight, with teen heartthrob Taylor Lautner cast as Jacob Black, a werewolf fighting Robert Pattinson's "Edward," (a vampire) for Bella's (played by Kristen Stewart) affection.
Here's the question:  is it better to be pursued by werewolves and vampires, or to be a werewolf?  Christine Johnson's new novel, Claire de Lune
, which hits bookstores TODAY, ponders that question. 
A Little Bit Werewolf, a Little Bit Rock and Roll
I like to think that each of us has a bit of werewolf in us:  heightened senses when we're excited, strength to overcome obstacles, and, most importantly, a little bit of "wild" that comes out during a full moon.
I think some of the most fun parties are those which are NOT associated with "BIG HOLIDAYS."  Get togethers planned purely for having fun (with maybe a minor event excuse,  See: My Annual Kentucky Derby Party) are great, because nobody really has expectations.  What involves less pressure than a full moon? Everyone's a little bit willing to get a little bit crazy during a full moon.  That's when everyone's inner werewolf peeks out a bit.
Howl to Throw a Werewolf Party during the Full Moon
I couldn't resist the pun.  There have been far too few puns in my posts lately.  But, seriously, here's how to have serious fun with a full moon werewolf party.
Party Playlist
The right tunes are necessary to keep every party going.  Here's what to play at your full moon party:
Soundtrack from the movie New Moon. Includes songs like "Shooting the Moon" and "Meet me on the Equinox"
Wild Thang
Werewolves of London by Warren Zevon
Will the Wolf Survive? by Los Lobos
Hungry Like the Wolf by Duran Duran
Loup Garou by Clarence "Gatemouth" Brown
Little Red Riding Hood by Sam the Sham and the Pharaohs
Bad Moon Rising by Creedence Clearwater Revival
I'm a Werewolf, Baby by The Tragically Hip
She Wolf by Shakira
We Bite by the Misfits
Neon Moon by Brooks and Dunn  (I couldn't RESIST)
Blue Moon sung by Elvis Presley
Dancin' in the Moonlight by King Harvest
Moon-tains of Food
You can serve werewolf favorites (MEAT): hamburgers, hot dogs, grilled chicken, steak, etc.
Moon pies are a "punny" snack for a full moon party.
Sparkly, silvery drinks are good for a moonlight party: Gin and tonic (for the over 21 crowd), with half moon wedges of limes, and a Sprite Spritzer (for the under 21 crowd) made with lots of crushed ice, sprite, and a splash of "blood" (grenadine).
"Werewolf kibble" or spiced nuts and party mix
Moonlit Decorations
Decorating for a full moon party can be tons of fun.  Evening, shiny moonlight, shadows where werewolves might lurk. . . Here are some decoration best bets:
Twinkling white lights
Silver moon cutouts (either purchased or made from VERY smooth foil-the shiny side)
Dangling bits of moonlight (mylar strips)
Lights with blue gels over them shining this way or that, to cast a bluish glow
A dark room with blacklights
Silver stars
Floating moon and stars balloons
To have the perfect atmosphere, stick with silvery and metallic tones, blues and whites. A moonlight party should have a very "cool" feel to it.  (Stay away from golds, bronzes, and warm tones).
For more fun with Werewolves, and to win a copy of Claire de Lune, a werewolf book with a twist (all of the werewolves are female!), head over to The Garden of Words (my home blog).
Also, check out Christine Johnson's blog