Buffet Bar Suggestions for Teenagers
Let's be honest—teenagers love to eat! It seems as though they have an endless ability to shovel in the food and it's anybody's guess where it goes. You may feel as though you can't keep up with the monthly grocery bill because your teenager is eating you out of house and home. Sound familiar?
So when it comes time to put together a party or event for your teenager, you may tremble at the notion of feeling a whole group of them. How can you come up with ideas that will feed the masses sufficiently? Fortunately most teenagers happen to be fans of simple foods, and though they may not always be the healthiest options you can always find a way to offer up just what they like. Consider these ideas for the perfect teenager buffet.
Burgers, Fries and Pizza are Perfect
What teenager doesn't love pizza, burgers and fries? This is practically a rite of passage into the teen years and it's the best time to enjoy it when the calories don't seem to really matter. You can approach this one of two ways—make it yourself or get it from out. If you make it yourself, consider making "sliders" or smaller burgers.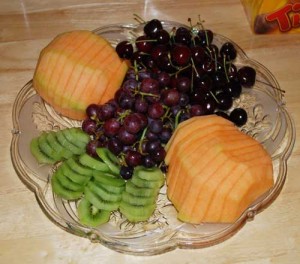 Put out the cooked patties on buns and then offer up all of the fixings such as lettuce, tomato, pickle, onion, ketchup, mustard, and relish. You can just pick up a few packages of frozen French fries and then all you have to do is bake them in the oven before putting them out.
These days though you can find a restaurant to help you get the work done. You can get a package that offers up "sliders", fries, and all the fixings—you may even consider getting a few chicken sandwiches or veggie burgers to balance out all of the needs. Every teenager is different so offer up a wide array of options within this menu and you are sure to please everyone!
For pizza, you can order in, but it's so easy to make it yourself! If you have a bread machine, make the dough yourself, setting your machine on the dough setting. (You can also buy dough at many pizza places.) Roll the subsequent ball on the counter into a circular shape, poke with a fork in a couple places, then layer with pizza or tomato sauce, low-fat mozza (low fat takes the grease factor out), and meat and veggie toppings. Cook for 10 minutes in a 450 degree oven.
If you want to go even easier, try pita pizza! Instead of making pizza dough, buy a package of pitas and simply make like a regular pizza. Done!
Salad Bar for the Healthier Crowd
You may be dealing with a health conscious teenage boy or girl, and if that's the case then you certainly want to offer up healthier fare. This makes for the perfect time to unveil a salad bar with as many toppings as you can possibly imagine.
You can start with salad greens and some popular veggies like cucumber, tomato, and carrots, with a ranch dip. Then let your imagination run wild and offer up other favorites such as chopped egg, edamame, various types of cheese, sunflower seeds, and pita or na'an bread with humus. If you're serving meat, skip the luncheon meats, as they are extremely high in sodium. Buy whole cooked meats (or cook it yourself) and chop it up, such as chopped chicken breast, ham and turkey. Complete the buffet with fruit – melon, kiwi, grapes, strawberries and pineapple.
If your teenager is a big fan of a certain type of salad such as Greek or antipasto then by all means offer a salad bar in this theme. Pita pizza is also healthy – on a whole-grain pita, add tomato (not pizza) sauce, a bit of low-fat mozza cheese, and top with spinach. Cook at 450 for 10 minutes. Yum!