GLEE is the hottest show on television, and for good reason.  It's awesome.  What could possibly be more fun than watching Glee at home by yourself and singing along with every song?  HAVING A GLEE PARTY!
Get together your fellow GLEEKS and go to town with Karaoke, costume contests, giant cups of slushies, and a plethora of Adidas tracksuits and logo stickers.  Don't stop believin' that YOU can throw an awesome GLEE birthday party!  Here's how to do it!
Glee-ful Outfits
Forget starting with invitations: send an evite.  For GLEEKS, paper invitations are SO last century.  You really want to concentrate on costumes and outfits.  The great thing about Glee is that the club includes such a diverse group of people: fashion wise.
Encourage your guests to come to the party as their favorite character.  If they're unsure about how to pull this off, give them some fashion tips (There's a fantastic post here on Glee fashions).  Here are the trademarks of your favorite GLEE characters: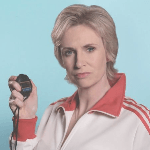 Sue: She's deliciously evil.  And, she loves her Adidas tracksuits
.  Any guest coming as Sue MUST be dressed head to toe in Adidas, or at least, must "create" some Adidas duds for herself. View an entire post on dressing as Sue.
Rachel: Plaid Pleated skirt, knee socks, mary janes, collared shirt and a sweater.  Top it off with a headband.  The idea is to take something preppy and feminine, then add something quirky that throws the whole look off! Think of classic, stylish clothing with a unicorn sweater.
Kurt: Anything that pushes the fashion envelope.  Fun and innovative combinations, like trench coats and leggings.
Coach Tanaka: Emma's spurned love interest is possibly the most fun character to impersonate.  You need short shorts, knee socks, a too-tight polo shirt, a whistle and a fanny pack. Worn in the front.
Mercedes: Lots of BLING!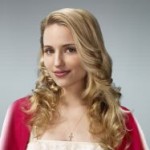 Puck: Rugby shirts
Finn: The Jock/ Glee club male lead is preppy from head to toe. Polo brand clothes are right for him.
Artie: Suspenders.  He always wears them.
Quinn: Cheerleader outfit and pom-poms, with hair in a high ponytail. When not in uniform, she wears soft pastels, floral prints and sundresses. Go light on the makeup.
Party Games for Gleeks
Number one: Karoke.  You MUST have karoke at a Glee party, preferably with the favorite songs from the show.  The first half of the first season included these power numbers:
Golddigger
Take a Bow
Somebody to Love
Bust a Move
Sweet Caroline
Don't Stop Believin'
You Keep me Hangin' On
Proud Mary
My Life would Suck Without You
Additional games include just about anything you did in high school.  The show is one long tribute/cringe-inducing parade through the halls of McKinley High, and sometimes hits a little bit too close to home.  Truth or Dare, charades, and "name that tune" are all fun games.
Other odd, but entertaining activities could include:
Jump roping contest.  Remember the Cheerios routine that involved jump ropes? Righteous!
Make your own cheer contest.  Again, you either were or are a cheerleader, or you made fun of cheerleaders.
Guess the quote.  True GLEEKS will be able to place the memorable quote with the character that said it.
Team hair. One of the weirdest Glee episodes was the Hairography episode. But, who does not love crazy hair?
And, you can NEVER go wrong with watching past episodes, now on DVD!
Glee Party Food
The singers need their sustenance to show their suave show choir moves.  Here are some memorable foods from the show, and other party food appropriate for the occasion.
Slurpees: No Glee party is complete without this semi-frozen concoction. Preferably Grape.  If you have a margarita machine, you can probably make these at home.  Otherwise, hit up your local convenience store.
Vanilla Cupcakes with Red Icing: A pivotal "ingredient" can be left out, but these cupcakes will bring the spirit of the Glee bake sale to your party.
Mini Chicken Pot Pies: The ONLY thing that Will's wife can cook for him.  She's always saying "I made this from scratch," but she probably got it out of a box.  That mean's a freezer version is FINE!
Cafeteria food: The "Wheels" episode features lots of un-appetizing food at eye-level.  Meatloaf, mashed potatoes, peas, square pieces of pizza, and other cafeteria favorites are a can't miss.
Gleeful Decorations
Turn your house into your worst nightmare from high school.  Extra points if you can score a locker for people to take their pictures in!  Other areas to re-create are:
High school gym (pennants, basketball goals, scoreboard, bleachers)
High school hallway (lots of flyers for school activities, and turn your doors into classroom doors with nameplates for teachers)
Cafeteria (Ketchup and mustard bottles on the table, along with some cafeteria trays)
Choir room (Music stands and a piano)
The most fun part about a Glee party will undoubtedly be the energy of the attendees.  So, invite your most fun friends and cut loose!