Best Party Favors for Boys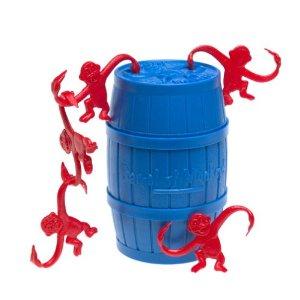 Send your son's party guests home with a bag full of awesome goodies! If you're up for it, let them decorate their goody bags, and some of the favors they'll take home. Here's some great ideas for party favors for boys. 
Party Favors to Decorate
T-shirts:  Let them use paint pens, fabric paint, stamps, or tie-dye.
Hats: Find inexpensive baseball caps for the little guys to decorate. Great for sports-themed parties.
Canvas bags:  They can decorate these bags, and then use them to cart home their goodies!
Party Favor Toy Ideas for Boys
Silly Putty:  Show them how to use it! With a real newspaper, before they're extinct!
Play-dough:  Sometimes, you can find mini-cans of play dough, so you can let the party guests mix and match.
Rubber ducks:  Call it the kid in me, but a new rubber duck is always fun – especially these ones!
Grow-a Dinosaur (or other animal):  Just buy these that come as little animals that grow into larger animals when you drop them in water.  The "capsule" versions of these are not large enough to give to small children.
Matchbox cars:  Every little boy I've ever met loves cars, trucks, and anything with wheels.
Temporary tattoos:  Enough said. Cool factor is ten billion!
Rubber bugs and snakes:  Let them take home an insect menagerie! Their mothers will be so, umm, thrilled!
Whoopee cushions:  Fart jokes are fun for boys, young and old.
Barrel of Monkeys game:  These games are pretty inexpensive to purchase, and lots of fun for kids and families.
Art supplies:  Crayons and coloring books, modeling clay, and multi-colored crayons are fun goody bag add-ons.
Pirate eye patches:  Whether you're having a pirate theme or not, all kids like to play make believe!

Whenever you're building a goody bag, make sure that the games and toys you include are age-appropriate, and watch items that could be choking hazards.  There are tons of fun things to include, so use your imagination!