Stayin' Alive … at a 70s and 80s Disco Theme Party
There is no other period of time or genre quite like disco! Though some people may scoff at this music or the attire, the reality is that we all love it at heart. This was such a fun era full of so much vibrancy and joy. This also happens to work well as an excellent theme for a party. If you want to throw that best 70's and 80's disco theme party, then you need to embrace your inner dancer. This is such a fun type of party to throw and all it takes is a bit of imagination and a whole lot of fun!
Get Into Character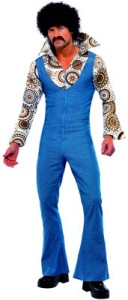 One of the best and most memorable parts of the 70's and 80's was the outfits, which you can find at Fancydressball. The costumes and the way that people dressed were unmatched. If every era is defined by the way that they dressed, this spelled out a whole lot of fun. There is no better way to throw a disco party than to embrace your inner disco dancer. The best way to do this is to get the dress working for you. This period was so well known for afros, big hair, and just crazy fun hairstyles. Start there and if you can't tease your hair up to be big and bold, then go for a wig that will help you accomplish this. The funkier the better—and be sure that all your guests know to come with big hair and ready to party!
You also want to be sure that you get the right 70s fancy dress costume going for this type of party. The attire was vibrant with loads of bright colors like reds, blues, greens, and even a bit of neon mixed in. Gold and silver and all that glitters will work well as that marked this era well! If you can get your hands on some era gem like a leisure suit or a short tight gold skirt, then this would make the perfect touch. For 80s fancy dress costumes, go less for polyester and more for tight pants.
Otherwise dress in the funky and bright colors that marked the 70's and 80's. Be sure to include some big headbands, funky jewelry in bright neon colors, and some tall platform shoes. All of these things will work for women or men as everything goes in the era of funk!
Embrace All That is Disco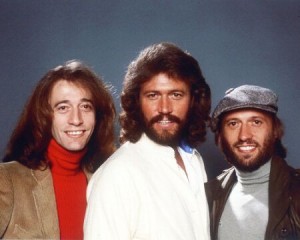 Another fun trend that marked the disco era was the music known as "one hit wonders". Though there were plenty of well known disco stars like Donna Summers and the Bee Gees, many of the songs that we know and love from this era were never to be heard from again. You want to be sure to load a fun playlist on the iPod or get your hands on some of the best disco music out there. The funkier the better and no matter what it has to make people get up and dance!
Go for some of the well known ones like Abba and even throw in some one hit wonders from the 80's but make sure that it makes for good dance music. People danced all night at places like Studio 54 because the music came to them and pulled them in, forcing them to get up and dance.
Once you have the décor and the costumes set up, the biggest part of the party is the dance music. It's got to be funky, fun, and pull people up off their seats and give them the beat to dance all night!
Set Up a Big Glowing Dance Floor
If you are giving the people what they want in terms of disco music, then you absolutely must have the perfect dance floor to go with it. When you think of disco you think of dance and you think of funk. It's time to get out your big floppy couches and set up the perfect dance floor because this disco party is about to take off! Set up an area in the house or party venue where people can dance, and try to make it look like a formal and fun dance floor as much as possible.
One of the most important aspects of this dance floor is of course the disco ball. This is what the era was all about and therefore you absolutely want to get that perfect glittery glowing disco ball that the party can center around. Then line the floor and the venue with loads of bright colors and glitter. Throw the glitter around the venue and across the dance floor to ensure that perfect vibe. You have to dim the lights and replace the bright ones with some black lights and dimly lit colored lights for the perfect effect. If you can get your hands on the bright lights that you can use as a spot light that's perfect because it will immediately set the tone for a disco party.
This is such a fun theme to carry out and if you have a huge dance floor, funky costumes, and amazing disco music, it is sure to be a hit!