A "Royally" Good Bachelorette Party
With Kate Middleton set to marry William on April 29th, there's been a lot of interest over their respective bachelor (stag) and bachelorette (hen) party. Prince William had his thrown by his brother Harry, and Kate had a small, private affair planned by her sister Pippa. The juicy details are … well, that's none of your business.
So let's suppose that your best friend – who is an avowed royalty groupie – is planning on getting married. How would you plan a bachelorette party for her? Of course it won't be necessary to shroud her night of celebration in the kind of secrecy that is necessary for Kate. Still, there are certain things you'll want to keep in mind so that the royal theme party do you plan will prove to be a night any bride-to-be won't likely forget!
Traditionally arranged by one of the bridesmaids – and let's presume that is you – bachelorette parties are often alcohol-fueled affairs that celebrate the bride-to-be's last night or last couple weeks of being a single woman. These days, though (and perhaps it's because the average age to be married has been pushed well into the 30's), it was equally acceptable to have less vigorous, more low-key events.
Whichever direction you decide to go is something to be agreed upon after a meeting with the bride and all of the bridesmaids. One thing is for certain – the bride is the star and center of attention this night.
Surprise or Not?
You probably won't be having paparazzi chasing you around town – unless you decide to hire some for effect! So decide whether this will be a surprise party or not. Take into account the bride-to-be's stress level and whether she might not like to be part of the planning. If you decide to bring her into the fold, be sure to find out whether she wants a party of adult family and mates only – or if she'd prefer to open it up to others, such as co-workers.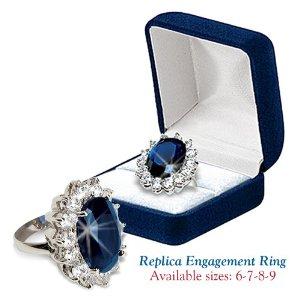 Invitations
In theory this is the last time in her life that the future bride will really be able to let go and really, really relax. After that comes the ordeal of married life and living happily ever after. So throw the party a week or two before the wedding – both permitting a more stress-free date and enough time to recover from any revelry. Nobody want to go to a wedding feeling exhausted.
When contacting the invitees, ask them to bring either gifts good enough for royalty (ie, a replica engagement ring for $20 is some fun bling!) or supplies that will add to the fun and theme of the night – a crown, blue, silver and purple ribbons, and other fun, glitzy items.
Make sure to send the invitations out early enough if folks have to come in from out of town or need to make plans to shuck the kids for a night.
Venues and Things to Do
Next, a decision about the venue is in order. Your choices are varied. Here is a list of possible venues. You might even want to mix and match. Make your choices really resonate with the bride's fancy.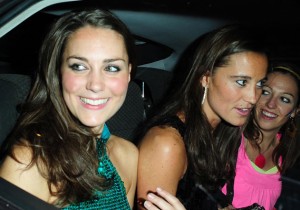 Stay home and either cater something for dinner or, better yet, hire a chef and really whet everyone's taste buds. Remember to have snacks and a full supply of liquor.
Dine out at a nice restaurant for the entire meal. You might want to do a different one for dessert. Call restaurants beforehand and see if you can arrange some set menu deals.
Hit a stand-up comedy club prior to heading out for the later night fun, a great way to get folks in a brilliant mood.
Convenience might suggest a nice central hotel with a bar so that you can both drink and save on taxis.
Spend an entire day doing things your bridesmaid would enjoy. Could be a day at a spa; lunch at a fantastic restaurant; or a pole dancing, yoga, or exercise class. Think creative!
Do local touristy things. Visit a winery, take a boat ride, tour the city in a bus.
If you have the budget, make it a girls-out party weekend. Head to a place known to be party havens such as Barcelona, Cancun, Cape Town, New York City, or Rio de Janeiro. More realistically, renting a cabin, hotel/spa or some other spot for the weekend is a great way to have fun.
You could throw an adult party where the theme is things risqué. Think a male stripper, naughty talk and toys, and a blushing bride-to-be.
Quasi-benders are a bachelorette party tradition. Why not have a pub crawl? Kate's no stranger to pubs! Have a designated driver or rent a limousine. Pick pubs and clubs within walking distance and try contacting the more popular ones beforehand and tell them why you're coming – if you're lucky, you might be lucky enough to jump the queues. Be sure to tell the guest of honor that it was all a fluke that promises good luck in her coming days.
Money
Take care of all money issues prior to the event. No one person should bear the burden and the future bride pays for nothing!
Photos
Photos of the night are imperative. Consider buying a slew of disposable cameras that can be passed around without fear of losing a valuable camera. Or, again, how about hiring a "paparazzi" to do the camera work for you?
Use these tips and come up with some of your own to make this bachelorette or hen party one that you and your mates will talk about for years to come!