Get ready, because here comes one of the most fun and fantasy-filled holidays of the year: Mardi Gras! The celebration, which literally translates to "fat Tuesday" in French, is a centuries-old tradition with a focus on food, fun, parades, partying – and some of the best jazz ever to be written and performed.
Go ahead – cut loose and celebrate March 8, 2011 with a Mardi Gras jazz party. Here's the scoop on this sassy annual soiree and how it got started.
What Mardi Gras is About
"Fat Tuesday" is so named because it's the last day to party, pig out and have a blast before the Catholic celebration of Lent begins, a period of fasting and religious observance.
Mardi Gras is celebrated the world over as "Carnival," but its U.S. version has roots linked to New Orleans, the birthplace of jazz. A form of the party, which is a season in many cities rather than just one day, can be found in documents dating to the late 17th century when a French expedition defended the country's then-named territory Louisiane. Apparently, the French held a celebration during that time. The fledgling beginnings blossomed over the decades into the huge, fun free-for-all it is today.
Though its roots are Catholic, people of every ancestry and denomination love to celebrate Mardi Gras. With its festive feel and opportunity to turn social conventions upside-down for days or weeks, Fat Tuesday appeals to everyone.
Mardi Gras includes a number of traditions, such as parades, the wearing of masks (usually feathered, beaded, glittery or all three of these and more) – and music, music, music! Southern jazz sets the U.S. tradition apart from others and is its distinction. Everyone loves a jazz party on Mardi Gras, so put one together this year for your friends. Here's how:

Party Decor – Jazz it Up!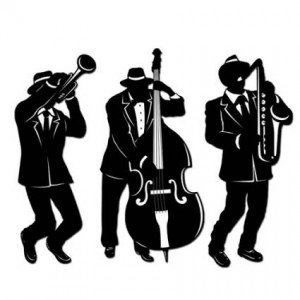 Focus on music, masks and the colors green, purple and gold for your jazz party decor. All of these are Mardi Gras icons and make any party room look fantastic.
Print out images of comedy/tragedy masks (try Google Images for printable sources) and hang them around the party area, or prop your cutouts in gorgeous green, purple and gold confetti and streamers for centerpieces. Hang pictures of masks as well as jazz instruments, like trombones, trumpets, clarinets and saxophones, and silhouettes of musicians playing jazz on the walls.
Hang bead necklaces, a well-known Mardi Gras tradition, on the walls, over chairs and on furniture knobs. Hand bead necklaces out to guests as they arrive so everyone can get into the Mardi Gras mood. Check out the following sites for Mardi Gras decor:
Music and all that Jazz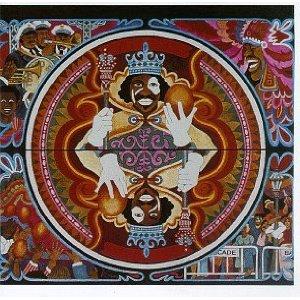 You'll want southern jazz for your musical background, of course. Have some Mardi Gras favorites playing, such as:
When the Saints Go Marching In
Go to the Mardi Gras
If Ever I Cease to Love
Street Parade
Second Line
Mardi Gras Mambo
Put together your own collection of midis, or purchase a CD of Louisiana jazz songs
to get the party going.
Also check out individual Louisiana jazz pieces by legends old and new (Sweet Emma Barrett, Thomas Jefferson, Willie Humphrey or Percy Gaston Humphrey, Kid Thomas and Albert Burbank are a few "Dixie jazz" greats).
Have a lot of floor space available for dancing, or rent a portable dancing floor from your local party supplier and set it up in your back or side yard.
Food and Drinks
Mardi Gras is all about pigging out — with nothing held back! Try these mouthwatering foods for your New Orleans-style party:
Just For Fun
Have a few fun items or activities around to loosen guests up and get them ready to party. Give each guest a string of beads or two to wear as they arrive. You might also wish to hand out Mardi Gras masks to partygoers (or invite them to create and wear their own to the soiree).
On Mardi Gras, anything goes! Have several rounds of musical chairs, using (of course!) jazz music. Guests left in the round and not called out will receive one necklace apiece. Obviously, by the time the chairs and guests dwindle down, the last participant will be heaped with necklaces. He or she then becomes the King or Queen of the party and can have fun holding court and directing guests to do fun and silly things at the party (for example, asking one man to kiss all the male guests on the cheek, or orchestrating a command karaoke performance of the shiest guests!).
For an all-adults party, drinking games can really add to the fun. Have guests drink each time a certain phrase is sung in a song that's playing, or try something more complex to up the difficulty (and hilarity!) factor.
Remember, though, that you can have a great Mardi Gras jazz get-together without any alcohol at all. If that's your preference, focus on the food, music and dancing and everyone is bound to have, well, a grand old time!