Surfing Themed Birthday Party
A surfing themed birthday party is one gnarly way to spend a summer day stoked about turning a year older.  The Surf Party birthday kit makes it easy to pull together a radical party that's entertaining for tots and teens.  Making some of your own party props will personalize this gathering, too. Even if it's just in your backyard, you can still go surfing. Let's go!
Invitations:  Let's Go Surfing Now, Everybody's Learnin' How
The easiest invitations for a surfing party are surfboard-shaped invites.  Surfboards come in a range of shapes, sizes and colors.  Just get a package of construction paper, some glue, magic markers, and scissors, and go to town.  Make a surfboard-shaped invitation and write your party details on it.  Use "surf lingo" to spice it up.
Catch a Wave to Kevin's 8th Birthday!
What: Totally radical surf-themed birthday party for Kevin
Surf Break (where): Kevin's House at ______
Dawn Patrol (when): Saturday, May 17th from 11am-2pm
Noseriding (activities): Catching waves (water games), Popups (surf prop photos), Hot Doggin'  (lunch),
Bring your stoke and learn the surf stroke while celebrating this grom's birthday!
Decorations: We're waxing down our surfboards–We can't wait for Summer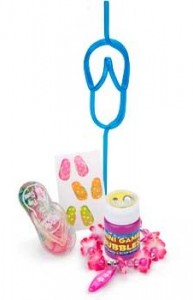 Surfboard Props: Create your own surfboard props or purchase them from a party store.  If you make plywood surfboards, be sure to sand the edges and give them a top-coat of shellac paint.  Then the kids can pose in front of them and stand on them.
Waves: Use construction paper, rolls of plastic tableclothes, or rolls of butcher paper to create waves.  Be sure to include the "curl" of a breaking wave with your wall of waves creation.
Tiki-Hut: You can create a tiki-hut by stacking tables on top of each other, or by using a card table and a simple, three side frame nailed to the top.  Purchase grass skirts and use them to make the roof and to cover the bottom of the table.
Palm Trees: You can rent palm trees from florists, pick up inexpensive palm trees at large garden centers, or create your own paper trees out of construction paper and cardboard.  What's certain: no beach/surf scene is complete without them.
Floating fish: Hang silvery fish or brightly colored fish cutouts from the ceiling to create a more tropical look.
Beach towels: You can use beach towels as part of the decor AND party favors.  Hang them around the room, and use (clean) beach towels for tableclothes.

Activities: Catch a Wave and You're Sittin' on top of the World
A surf party offers endless opportunities for fun.  Here are some games and activities that will leave your party guests STOKED.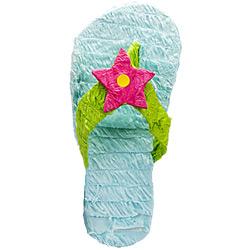 Games
Musical "beach towels":  line up beach towels in a circle in the yard.  Play beach boys music and let everyone walk around the towels.  When the music stops, the only one not on a towel is eliminated.  And so on, until one one's left!
Pinata:  You can break  "surfer dude" pinata, but that's kind of strange.  Maybe go for a beach ball, flip flop or coconut pinata, instead?
Water balloon toss:  Just a fun game that involves getting everyone wet.
Limbo
Activities
Beach scene/ Surfer pictures:  This is where you'll use your party props to the max.  Take pictures of kids individually and in groups in various surfing poses.  You can use photoshop to put their surfboards on "waves" and drop them into a beach background.   If an extra adult is around, you can instantly make a CD for each parent to pick up with their child.
Decorate hula hoops:  Get plastic hula hoops and decorate them with streamers and brightly colored electrical tape.  Then, see who can hula the longest.
Have a squirt gun fight
Run through the sprinkler
Surf Party Playlist
Of course, Beach Boys music is a MUST for surf parties.  Here are some songs you'll want to load into your party playlist:
Surfin' USA  (Beach Boys Album)
Surfin' Safari (Beach Boys Album)
Surfer Girl (Beach Boys Album)
BARBARA ANN
BE TRUE TO YOUR SCHOOL
CALIFORNIA GIRLS
DANCE DANCE DANCE
DO YOU WANNA DANCE
FUN FUN FUN
GOOD VIBRATIONS
HELP ME RHONDA
I GET AROUND
KOKOMO
LITTLE DEUCE COUPE
LITTLE GTO
PIPELINE
SURFER GIRL
SURFIN SAFARI
SURFER JOE
SURFIN USA
WENDY
WIPE OUT
409
Food: Everybody's gone surfin'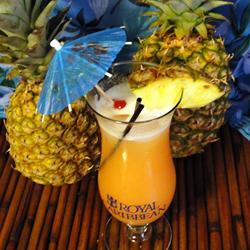 Surfers need to keep their energy up for this calorie-burning activity – look for any luau theme party foods.  Here's what to feed your surf party:
Shave ice:  this is a Hawaiian treat.  Similar enough to snow cones that you can get away with those.
Serve dinners in sand pails/buckets.  Include a bag of chips, a pineapple kabob, goldfish crackers, and some gummy fish. Grill hot dogs to go with the bucket of treats.
Serve fun "tropical" drinks.  Some orange/pineapple/banana juice over ice with a little bit of sprite and an umbrella drink pick is festive and fun!
Rice krispie treats cut into beach/surf shapes.  You can always find cookie cutters in the shapes of fish, beach balls, starfish, palm trees, and probably, even surfboards!
Check out more surf-themed foods!

Favors: You'd se 'em wearing their baggies–Huarachi sandals too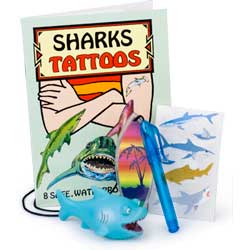 Every party is more fun with favors.  It's easy to put together fun favor bags for a surf party.  You can either order a nice pre-selected kit, like this surf favor kit from birthday in a box, or you can assemble your own party favors.  It just depends upon your budget, but you can give some pretty sweet favors or party game prizes at this party.
Flip flops
Inflatable beach balls
Squirt guns
Sunblock sticks in different colors
Lifeguard whistles
Beach bags
Beach towels
Beach Boys cds
A surf party can be customized for almost any age, boys and girls.  The party's in the details, so don't overlook these and you're certain to have a fun, festive, birthday bash.