Birthday Centerpieces for Island Themes
There's just something about summer that makes people want to celebrate all that is tropical. It makes sense with the sunshine and the warm weather that you have the perfect backdrop to celebrate an island or luau themed party. If you happen to love the islands or just adore this theme, then you want to really embrace it. The perfect way to do so is to have centerpieces adorning the venue that give off the feeling of a warm tropical paradise.
Beautiful Tropical Flowers
When you visit a tropical island, you are often taken with the beauty. Much of this is based on the surroundings and a major factor in that is the beautiful flowers and lush greenery that make it up. So why not use these gorgeous flowers as the perfect centerpiece for your tropical celebration? Consider getting a few special or exotic flowers for accents such as orchids or day lilies. These can tend to get a bit expensive so just use them as accents and for effect. The key to a gorgeous tropical centerpiece is to utilize very vibrant and brightly colored flowers. These will help to set the scene and make for a gorgeous centerpiece at your party.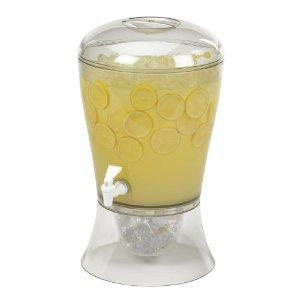 A Big Tropical Drink
For an adult luau, not only should you absolutely serve big tropical drinks at your party, but they also work well as a centerpiece as well. You can go for the real thing and line the center of each table with an offering of ornate tropical drinks for guests to enjoy, such as pina coladas, mai tais, and daiquiris, all in colorful beverage dispensers.
If you want to make it a bit easier on yourself and keep the cost down, you could also get some pre-made tropical drink centerpieces from your local party supply stores. These help to carry out the tropical or luau theme and do so without you spending a fortune.
Palm Tree and Surfboards
If you have ever visited a tropical island, you know that the "surf is always up". Not only that, but you are bound to be surrounded by palm trees that celebrate all that is tropical more than anything else. Consider using both of these cues as the perfect little centerpiece. You can find some cute palm tree cut outs at your local party supply store and they can even get pretty tall if you find the right variety. Accompany that by a mini surfboard to show that the "surf is up" and this tropical party is in full effect. This is easy to pull off and yet puts guests immediately at ease and gets them into a tropical island mood.