Though they may seem chic and trendy, wine tasting parties have been around for years. These are a great way to get together and to enjoy the company of friends and some good wine in the process. If you are a bit of a wine connoisseur, then this may become a regular occurrence. Even if you are a novice though, it's a perfect excuse for a party with adults, and you can still create a cool and creative wine tasting party with these tips.
Broad Sampling of Wines
The first and most important element of a successful wine tasting party is to have a broad sampling of wines. This can mean that you go for a wide range of different wines to appeal to all of the different tastes of guests at your party. If you go this route, then by all means be sure that you include several different options in the red family, the white family, and perhaps a few unique picks in between.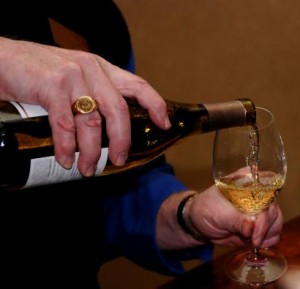 Another idea for a wine tasting party is to go for a theme. You can go for Italian wines, Spanish wines, or even Australian wines. This allows you to focus on one particular niche and then get a variety of wines within that family. This can also provide you with a theme for the party itself and you can create delicious foods to go alongside these wines.
Foods to Complement Your Wines
Second to the wine, one of the most important elements of a wine-tasting party is the food. This is a time to get creative and go for more sophisticated delicacies. Cheese is a must—so be prepared to serve up plenty of different cheese options with the perfect crackers and bread.
Consider going outside the rind and offering cheeses from other cultures or some that may prove to be perfect complements to the wine you are serving. Always accompany all cheese with good crusty breads and elegant crackers.
You can fix a few sophisticated foods along with the cheese offerings as well. Consider serving at least one hot dish such as a crab dip or stuffed mushrooms.
Then serve up a few cold dishes such as roasted red pepper hummus or a nice olive tapenade. If you need ideas, you can find plenty through your local wine distributor as this is what they specialize in. Be sure that you have something sweet on hand to help guests cleanse their palettes in between wines.
Make it Fun
A wine tasting party is something different, but most certainly something fun to host. You want it to be upscale, sophisticated, but approachable for wine lovers at any stage. Pick up some fun wine glasses before the party, and go for something a bit more lasting for this occasion. Create signs for each wine so that guests know what they are drinking and what the characteristics are of that particular wine.
No matter how much or how little you know about wine, with a bit of detail and some creativity, you can make this a fun party for anyone!