Neat Things to do on Mother's Day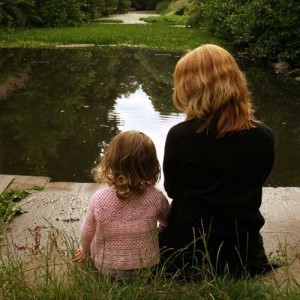 NEVER skip Mother's Day.  Children and fathers and husbands have all learned that the hard way.  Mothers work hard. They often shoulder most of the load of family obligations, even when they work full-time.  Mother's Day might have started as a greeting card holiday, but you can never go wrong celebrating Mom on this day just for her. Along with neat gift ideas, here's some of our favorite things to do on Mother's Day.
Take Mom to the Spa – At Home
You should probably make an advance appointment if you want to take Mom out to a spa.  And, some spas are not open on Mother's Day, but those that are open generally do something nice for the moms that come in on Mother's Day.  Giving Mom a relaxing day or 1/2 day away from the family is a real treat.  If the Spa isn't in your budget, though, you can have spa day at home!  Here are some "Bring the Spa to Mom" activities:
Breakfast in bed, with a flower on the breakfast tray
A pedicure (done by her little ones):  keep nail polish remover HANDY!
Strawberry food scrub:  mix 1/2 cup of sugar, with 1/2 cup of olive oil and 1 cup of pureed strawberries.  Makes a divine foot and leg scrub.
Smoothie for the face:  Mix 2 tbsp. of honey with 1 tbsp of olive oil.  Add a handful of crushed peppermint or spearmint leaves.  Spread on the face. Let sit for 5 minutes, then wash off.
Take a Picnic at the Park
Moms love to spend the day with their kids (in a relaxing atmosphere, of course!), and a great way to do that is by going to the park – especially a park with swing sets and a playground for kids.  Pack a picnic to take along.  Here's what to include for an extra-special feast:
Sparkling grape juice or cider and plastic champagne flutes
Frozen grapes (a great treat on a hot day)
Peanut butter and Jelly sandwiches cut into heart or flower shapes with cookie cutters
A bouquet of beautiful veggies like carrot sticks, broccoli florets, Zucchini spears and cherry tomatoes on bamboo skewers
Mix up some healthy ranch dip with yogurt and powdered dill
Petit fours (a pretty dessert that's easy to pack and eat)
Put on a Show Just for Mom
All kids like to put on a "show."  Help your children select music and create little vignettes that show Mom how much they love her.  They could re-enact funny times from the last year, or write a song for her, or do an interpretative dance about how she makes them breakfast.
Shoo Mom out of the house (see: spa day, above), and help construct some sets.  Decorate Mom's chair with balloons, ribbons and crepe paper, and make a crown for her to wear as the guest of honor.  Welcome her as the special guest and get on with the show!
Most of all, this Mother's Day, do something special or make a special card for your Mom so that she knows how much she means to you.  I don't know a mom who didn't like a little messy, macaroni-glued card from their kid (at least, I assume my mom liked them all … Mom?) It really is the thought that counts!