An Olympics Party occasion only comes around once every two years.  The infrequency makes it something special, and different.  Also, because Olympics parties aren't something that people routinely attend, they have few expectations about them, and are bound to have fun.
Olympics Opening Ceremony Party
The opening ceremonies are a great time to have a party, because guests can meet and mingle, and pay attention to the festivities on TV when they want to, but they won't miss anything if they come and go.  The opening ceremonies are also LONG, so they can provide a background throughout your entire event.
Olympics Party Decorations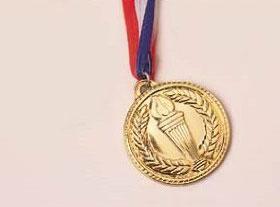 The Olympic Torch and Olympic rings are the two symbols most associated with the Olympics.  Hang the Olympic Rings over the food table, or above your front door to welcome your guests.  You can create your own "Torch" with a flashlight and tissue paper.  Keep it "burning" over the television during the party.
International flags are also a good bed for Olympics parties.  You can find flag toothpicks to adorn appetizers, and flag banners with several international flags on one string to hang.  Make your party space into the Olympic village by hanging flags everywhere.
International Snacks
For party snacks, you can either target the host country, or serve snacks with an international flair.  The season will also influence your food choices.  Summer Olympics parties call for cool snacks, like veggies and fruit, and bruschetta.  Winter Olympics parties are fun with a hot chocolate bar (hot chocolate and different "mix ins" like chocolate chips, marshmallows, butterscotch chips, peppermint flakes, and schnapps.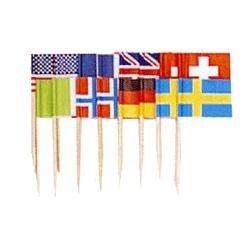 International munchies include:
Chicken satay with peanut sauce
A taco bar
Mini-gyros
Pita and hummus
Toasted naan with butter and garlic
Toad in the hole
Miniature pizzas
Games and Diversions
Watching the ENTIRE ceremony would be incredibly boring.  So, have some games and diversions for your guests – like a real Olympics!  You can have physical games, like ring toss, or pin the tail on something, or word games with Olympic themes.  Award your guests "medals" or prizes.
The Olympics only happens every other year, so make your party a good one!