A Delectable Scottish Feast for the BRAVE of Heart
There has been so much excitement around the opening of Pixar's latest movie "Brave" that it seems to be the latest and greatest movie classic. Kids of all ages are flocking to the movie theaters to see this adorable story of Princess Merida and the adventures that she goes on. This is a story of bravery, of archery, and of a girl trying to find her way in the world.
In addition to the story of this cute little red haired princess comes the homage to Scottish culture. Since you see Princess Merida travel the countryside in her adventures it gets people to thinking about this unique and historical culture. So what better to focus on for your very own Brave party at home? You can put together some delicious Scottish fare and really wow your guests.
Shepherd's Pie Cups
One of the staples of Scottish cultures is of course traditional Shepherd's Pie. You can make it into a fun twist by making it in a muffin pan so everybody gets their own individual serving. Layer ground beef and lamb if you wish, along with vegetables such as peas, corn, green beans, and then top with some fluffy mashed potatoes and a sprinkle of cheese. Another alternative is to bake in oven-proof soup bowls, as seen in the image.
You end up with a very hearty dish that will get even the pickiest child to enjoy their vegetables in this way (well, almost – mine still pick them out! I'll have to keep thinking). When you make it in cups it just looks more appealing and makes it more personalized as well. This is a modern twist on a very traditional Scottish dish—and that equals a winning combination!
Scottish Eggs
This is layer upon layer of goodness and therefore it's well worth the effort it takes to make this. You hard-boil eggs as a start to this very traditional and very delicious dish. Then you create an outside layer out of flattened sausage patties, but it doesn't end there.
Then you cover all of this with flour and breadcrumbs and then fry it up.
What you end up with is a delicious little nugget of amazing flavors that adults and kids alike will gobble up. The layers work well together and perhaps that's the reason that this dish has been a part of Scottish culture for centuries.
Cranberry Punch
It not only looks good but it tastes good as well. This traditional Scottish punch is so unusual and yet so refreshing. All you need is cranberry sauce and cranberry juice, lemon juice, sugar, water, and carbonated water. Let the cranberry sauce boil down with water and you end up with a delicious mixture that has cranberries to top it all.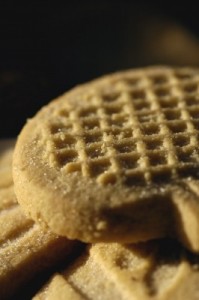 Then add in your other ingredients and you end up with a fizzy, sweet, and tart beverage all at the same time. It has a gorgeous red color from the cranberries and pays homage to this culture in a great way that even kids will appreciate.
End on a Sweet Note—Shortbread and Trifle
Every good meal needs to have an end, and you want to be sure that this one finishes off on the right note. In this dessert you feature two Scottish favorites – shortbread and trifle. Shortbread cookies are one of the things that most people recognize out of Scottish culture and therefore are a must. They are easy enough to make up yourself as they are a slightly heavier version of a sugar cookie.
Then trifle can be done in a modern and perhaps more convenient way. Layer some goodies such as brownies, berries, chocolate pudding, and top with whipped cream. This is some seriously delicious stuff!
If you want to have your own little tribute to the movie "Brave" and enjoy traditional Scottish fare, this is a menu that simply can't be beat.