Every year there are more reasons to throw a party. Holiday parties are special occasions and makes it more fun to have a theme. Now all you have to do is be able to take great photographs at any party. If you want to find out how read on.
Group Shots: For most occasions, one of the things you will need is to get some great group shots. It isn't every day you get the entire family or that group of friends together in the same place. Having memories of all the people together you love at a time when they are all happy and having fun will be something you and everyone there will value for many years.
Telling a Story: Parties are great because there is always a story there to be told. Pictures almost always tell a story. However, depending on how you approach taking the photos will have a real impact on what story they end up telling. Start taking pictures from the moment the first few guest arrive. You want to make sure the camera is part of you so people get used to it quickly and relax.
Candid Shots are Best: As the night wears on you will want to get some great candids that will make for some good laughs later on. Just remember to take pictures of everyone, don't focus on the same people all night. Try to get different perspectives, show people in deep conversation, show the dancers and get them in motion and experiment with different angles. Do not be afraid; keep yourself moving around the floor and rooms, engage in the party and be friendly; it's your party too!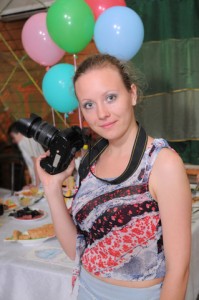 No Forced Poses: People come to enjoy themselves, so posing every picture is a bad idea … it's a party, after all! On the other hand, it can be spectacular fun to plan out some funny poses and take advantage of the environment, especially at Halloween when everybody is in costume. Remember, you want the life and joy of the event to come through when you share your photos. In other words, mix things up and don't force anything.
Look for the unexpected: If you always have your camera at the ready you will never miss a great shot. The zoom is really helpful when it comes to getting shots across a room. Standing back from the subject with them unaware of your intention is the best way to really get candid photos. People catch a glimpse of a camera and tense up waiting for the shot to be over. The best mode to use is the auto setting. Your pictures will come out right without any thought. Of course it can also be fun to experiment, especially if the party is in dark place, like indoors or at night, with a lot of lights around (play around with the night-portrait mode).
Other Tips:
If it's a barbecue, get pictures of the meat sizzling on the grill and the chef doing his thing.
Take lots and lots of pictures. You can sort them out later when you go to edit them on your computer.
Don't forget that wonderful video mode! Make good use of it. (Themed mini motion pictures are awesome and really give everyone something to remember.)
Now you are ready to tell the story of your next party!

Author Bio: Rick Valence has a vast array of writing interests that include fiction, non-fiction and how-to guides. He considers himself a bit of a wine aficionado and enjoys spending his vacations in the beautiful California Wine Country discovering great new wines and food pairings. Rick works Monday through Friday as a digital camera repair specialist at C.R.I.S. Camera Services in Chandler, Arizona. He is also the webmaster of his company's camera repair blog.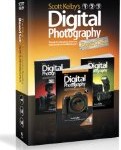 If you seriously wish to take great shots, the series of books "Digital Photography" by Scott Kelby are the best reference companions (in fact, his first book in the series has been #1 on Amazon for digital photography since 2006.)
I'm not a professional photographer, but I get asked to photograph at other people's parties (mainly because I'm forever known as 'that guy who designed and photographed that guy's Halloween party back in 02' – By the way, could you photograph mine?)
These books are small and can fit in your camera bag. I love Scott's writing and format – each page has one tip, and one tip only, so they are easy to learn and follow. I highly recommend this set of three books.
– Chris Molnar, editor of Themeaparty.com