Halloween Costumes on the Cheap
It's possible to make a fun Halloween costume without spending major bucks.  Sometimes, all you need to spice up items you have around home are a few choice accessories.  Here's how to build a few easy and inexpensive Halloween costumes around items you have sitting around your house.  Add one or two accessories from a costume shop, and you're ready to party!
Clown Costume
You can turn yourself into a clown with just the items you have lying around your house, and a very basic clown makeup kit.  Turn yourself into a hobo with a plaid flannel shirt, some holey jeans, suspenders, a felt bowler hat and some makeup.  Add this clown tie, and a long stick with a bandanna pouch tied onto the end of it, and you're in business!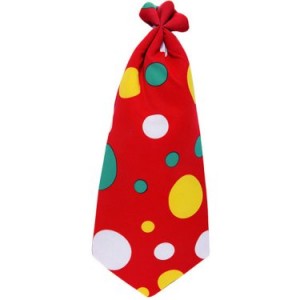 People of Walmart
There is nothing that says "classy" louder than an eensy weensy little white men's undershirt, paired with short Short SHORT cutoff jean shorts and cheap flipflops.  If you've ever read the "People of Walmart" blog, you know exactly what I'm talking about (but please don't go to a party in only underwear … Please?) What would just COMPLETE the outfit?  Well, a shiny purse shaped like a mug of beer, of course!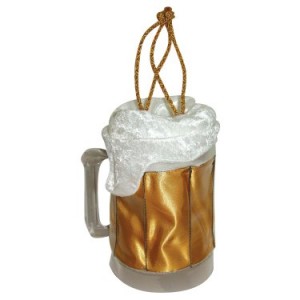 Wait, doesn't everyone carry this purse?  Didn't I see Paris Hilton toting it?  No?  Well, she's missing out.
Nerd
This costume might not be too much of a stretch for you (not for me, anyway!) I'm talking about the high school, pocket protector, tape on the glasses socially awkward nerds! Dressing in this costume might, actually, dig up some old wounds.  But, no mind.  If you were a popular kid in high school and want to see what life's like from my side of the tracks, then this costume is for you.  You'll need:
a short-sleeved, white button-down shirt
a white undershirt
a bow-tie
black pants with pleats that are too short
pure white tennis shoes
Nerd glasses
The more the glasses make you look like you're wearing coke bottles, the better.  Just slick your hair down, parted in the middle, with plenty of hair gel, add a pocket protector (and maybe even an ink stain), and you're good to go! Look here for the nerd accessory kit for under $10.