Plan the Perfect Pool Party
Come on in – the water's fine! And while you're at it, invite a few good friends…and make it the kick-off-the-summer party you've dreamed of. But before putting on that hot new two-piece you picked up last spring, read our guidelines on how to host the best, most rockin' pool party of the summer.
Invitations That Make a Splash
Make invitations by downloading free clipart. Include imagery such as beach balls, sunglasses and bathing suits. If you'll be having a particular food theme, like a luau, use island paradise-style clipart. Or decorate the invites with surfboards, flip-flops and other surfer scenes. You can also order personalized invitations online from Tinyprints.com, if you are looking for something more formal.
Make sure that it's very clear that the party will include a pool and swimming. Spell it out ("IT'S A POOL PARTY! Dive on in" is pretty clear) so there can't be any mistake.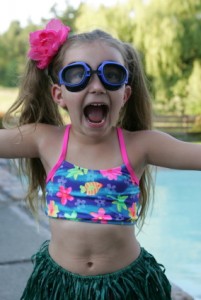 Believe it or not, we were once invited to a party at the new home of a friend in an apartment complex and never told that it was right beside a pool. We brought a two-year-old who couldn't swim – and no life vest or swimmies. My husband and I spent a frightening hour and a half chasing a very non-afraid non-swimmer around the pool (there was no gate and the pool was was inground) before excusing ourselves.
So be sure to write on the invite that guests should bring a swimsuit and a towel each, and if that if little ones will be attending, a life vest as well.
Pool Toys and Games
Have plenty of toys available. Remember, grownups like to play, too! Set up a pool volleyball net
from one side to the other and have a "softee" or Nerf-style ball for guests to smack back and forth.
Pool basketball is fun too…and a riot as players try to move quickly through the water to steal the ball.
Have blow-up rafts, pool noodles and other fun items for guests who'd rather kick back and relax poolside or in the water.
Pool Party Atmosphere
Set up tiki torches around the pool area. If you're concerned about fire, get safety-style lights instead.
Place a raffia table skirt around the party table (this is the same material you see grass skirts commonly made of when sold on party sites). The tablecloth should be in bright, Hawaiian-style colors, or dreamy blues and greens, like the ocean.
Place a lei – a flower necklace – over each guest's head as he or she arrives and say, "Aloha!".
Play some summery tunes for atmosphere. Island-style music is great…so are the Beach Boys!
Food Ideas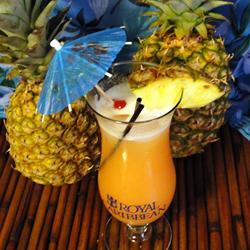 A beach or other summertime theme is great for a pool party menu. Here are some ideas:
Luau: Serve sweet and sour pork (yum!) and rice; fruit in a carved pineapple or carved watermelon; and fresh, fruity tropical drinks.
Beachside Snack Shack: Burgers and hot dogs are just the ticket for grillin' and chillin' by the pool. So are fish tacos, a tradition among surfers on the West Coast. Serve ice cream for dessert.
Island Flavor: Pick your favorite island and find recipes on the internet that go with it. One of my personal favorites is Cuban – yum!
Baby, It's Cold Outside: Counteract the heat with "all-cold" foods. Serve iced drinks, veggies and dip chilled in the fridge, and shrimp cocktail on ice. Sorbet is a must for dessert.
Send guests home with party favors; a small gift certificate to your local Hawaiian or Cuban eatery is a great idea, but a few yummy pieces of candy in a goody bag work just as well. Then let your guests know you appreciated their attendance by sending thank-you cards.