Having Parties in Small Spaces
You may think that if you live in a small house or have a small space for entertaining that you can't have a party. This is simply not true! The key in having a party in a small space is to learn to maximize the area that you do have access to.
You may have to move things around a bit or you may have to rethink your approach, but you can throw an amazing party in the smallest of spaces.
Serve It Up
Much of the way that you can maximize your space has to do with how you serve your food. This  may not sound like a big deal, but it really is. If you want to get the most out of your space, then spread things out a bit. This means that you want to always opt for a buffet type of meal whenever possible.
Don't go for a sit down dinner as this entails everybody sitting down at the same time and this can draw attention to the fact that there's not much room. If you are able, try serving up different courses in different rooms or areas. Serve appetizers in one area, have your bar set up in another room or area, and then finish off with dessert in another area. This encourages a nice flow and ensures that nobody is clustered around in one space for an extensive period of time.
Utilize What You've Got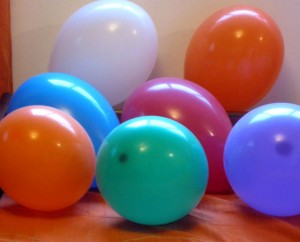 If you are entertaining in warmer months, then by all means incorporate the outdoors into your entertaining venue. This can take the pressure off of you and open up some space that you otherwise may not have had. Move your furniture around a bit as you don't want the space to be overloaded with too much stuff.
Set up specific sitting areas as this will encourage people to socialize but ensure that they don't get stuck in one tiny area. Remove any extras that may eat up space that you will ultimately need. Make the space really work for you and if you need to temporarily stow away certain knick knacks or furniture to open things up, then by all means go for it.
Keep a Flow
In addition to how you serve things and removing additional items, you want to keep a certain flow going to things. Try to keep groups from congregating in the kitchen or other small areas as this can ensure that the space feels cramped. Set up areas for drinks away from everything as this is where people tend to gather.
If you see a cluster starting to form, then introduce an appetizer and put it in an area that is less populated. Do your part as a host to keep a flow going and to utilize the space that you do have.
There is no such thing as too small of a space when it comes to throwing a party – you just have to know how to utilize it.