Finding Nemo Birthday Party
In this much loved underwater story from Pixar, an adventurous clown fish named Nemo is nabbed from his ocean home and followed by a very determined dad, plus a whole host of new friends. If you have a little one in the house, it's likely you've seen the movie again and again…and that your youngster is clamoring for a Nemo birthday party this year.
Here are ways to put together great invitations, party supplies, games, food and decorations for your child's Finding Nemo party.
Party Invitations
Always remember: a great party starts with a great invitation! Minimize stress by picking up premade Nemo invitations, or create your own by printing out Nemo pictures or drawing, coloring and cutting out clown fish for your invites. Use catchy wording like any of the following:
Nemo's lost his way. Can you help him find the fun? The party is at (location) on (date/time).
Join Nemo, Dory, Marlin, Gill and all your friends at our party!
Join us for an adventure under the sea on (date/time) at (location).
Reel in some fun at our Nemo party!
Party Decorations
Orange and white (for Nemo and his father, Marlin) and aqua blue (for the ocean) are the perfect colors to pick for your child's Finding Nemo party.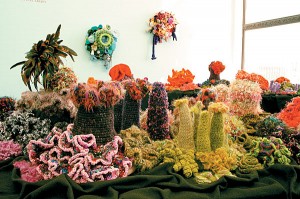 Hang blue streamers for "under-the-sea" effect. Add some twinkling blue and white holiday lights to the back wall of your party for an under-the-sea "glittery" look.
You can also be more elaborate and recreate some coral reef to decorate the party area. You have a couple ways to create this effect – indoors, create the reef with paper mache, building up a long, bumpy mass, almost like a mountain range, but smoother. When dry, paint with blues, greens and browns, and draw in red anemones and other coral reef inhabitants. You can also buy toy fish and coral creatures to glue to your reef.
If it is outside, have you and your child build up an area using sand, dirt and rock. – basically a rock garden. Then, using old sheets of plyboard, paint underwater scenes with fish, sharks and jellyfish. Nail 2×4's to the plyboard and hammer into the ground behind your "coral reef." Complete the effect by adding toy fish and other sea creatures to the reef. Best of all, after the party, you'll have a ready-made flower rock garden!
If you live in California or the southern states, you can plant a variety of vegetation that actually resembles life on a coral reef! Examples include baseball plants, Dudleya, and other types of succulents. Check out an article on how to recreate a sea bed in your garden.
Fish Food and Drink
Have fun with your party menu. There's plenty you can do to bring an underwater theme to the party snack table, including:
Underwater Punch Bowl: Freeze gummy fish in ice cube trays. Fill a punch bowl with clear-colored soda (such as lemon-lime). Add blue food coloring. Place the gummies in the bowl to float.
Fish Crackers: Goldfish or other fish-shaped crackers are a must, particularly for preschool children.
Underwater Shaped Cookies: Buy cookie cutters in cool underwater shapes and make simple sugar cookies. Let the party girl or boy help you frost them.
Nemo Cake: Nemo is a very easy character to draw. Use your artistic skills to create a Nemo image on the cake in orange and white frosting. Or frost the cake in swirls of blue and green and stick gummy fish on top. You can also easily purchase a Nemo cake decorating kit, which includes Dory and Nemo cake tops that can be re-used as bath squirters!
Nemo Party Activities
Find Nemo
Cut out Nemo images. Put a child's name on the back of each one. Hide them. Let kids help one another find the correct fish. When the fish is turned in, the child gets a prize (candy, stickers or a small toy).
Clown fish pinata
These are easy to find. Fill with plenty of candy and goodies and let kids take turns blindfolded.
Gill says:
Play this like like Simon Says.
Tag with Bruce:
The birthday child is "Bruce the Shark." On the count of three, the party guests try to rush past "Bruce" from one end of the room to the other. The person "Bruce" tags is out. Continue until only one child is left; that child then becomes the next "Bruce."
Go Fishing
Have each kid draw and color a fish. Then, place a magnetized paper clip on each fish. Create a fishing rod out of a stick and string. Tie a small magnet to the end of each string.
Place all the fish along the floor, which will act as the ocean. Have all kids stand in a designated area which will be their "boat" – now they take their fishing rods and try to "catch" their fish!
Go fish, and enjoy your child's Finding Nemo party!