Welcome to the Theme a Party Blog!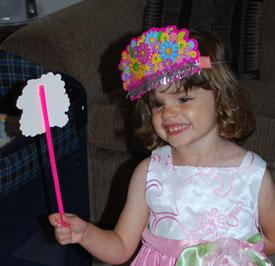 No, not me, my daughter!
Welcome to the Themeaparty.com blog. I'm your party host, Chris Molnar. Together with some talented party planners, friends, party guests and other fun contributors, we all hope to provide great ideas for your parties!
This site began with the frustrations of running all over the city looking for specific party supplies for my daughter's first birthday party. Two dollar stores, a department store and a party store half way across the city, not to mention four trips to grocery stores, and I had finally gathered all the supplies, decorations and food needed to create her special day. It was worth the gas mileage, being stuck in traffic, waiting in lines and the frustration of finding the plates but not the cups. However, I thought that there must be another way. Thus the creation of a central location for party themes and party packs, complete with comparison shopping so you can find the best deals online.
Stay tuned for party deals, inspiration, decorating tips, party supply ideas and reviews, snack and cocktail recipes, home-made craft ideas, trends, and a bunch more!
I'd love your input. Got a party idea? Please contact me for any ideas, suggestions or if you wish to be a contributor to this blog.