The Kid's Party Survival Guide
Get Your Free Copy Now!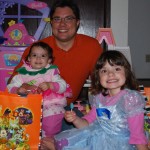 Hello, and thanks for visiting Themeaparty.com! My name is Chris Molnar, and with two little girls, one in preschool and one in grade school, I'm definitely exposed to my share of birthday parties! I'm really excited about my new ebook, The Kid's Party Survival Guide, and I hope it will help you with your plans for your own child's parties, or sending your child to a birthday party.
This report is 30 pages of great information about some of the things I wish I knew when I brought my 3 year old to her first party. Things such as "Should I stay at the party?" gift-giving and dealing with jealousy when the birthday child began opening a mound of gifts. I also give tips on setting up your own party, and discuss such things as:
Party planning the easy way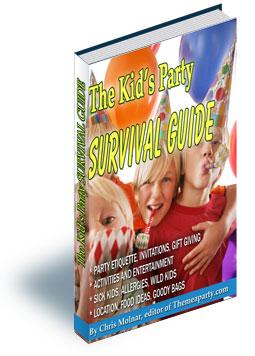 Invitations and Thank You notes
Dealing with food allergies
Hiring your entertainment
To receive this free guide, please sign up for my monthly party newsletter above. Each month, I write about seasonal party ideas, party planning tips, give some cool recipes that would be awesome for a kid's and adult parties, and list special coupons to select party merchants. (You can read the newsletter archives here.) I will never sell your personal information, and you can cancel at any time.